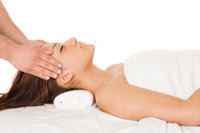 Accupressure
Dr. Yosef Resnick, H.M.D., MSEd is our new holistic practitioner. Dr. Resnick practices a unique form of acupuessure;it is only performed on the outer surface of the ear. You remain fully clothed, sitting in a chair. You can even sip a cup of  freshly-brewed Chinese herbal tea during the treatment, if you like! He also integrates several other very unique holistic modalities, such as energy healing, Chinese healing meditation, Sujok Korean hand acupressure, E.F.T., Chinese herbal tea therapy & chroma-therapy. 
Addressing most common health complaints; digestive issues, headaches, ADD/ADHD & other childhood issues, smoking & weight issues, stress/anxiety, & more.

Seeing both adults & children. If you would like to meet with him, please contact him to schedule an appointment:
Yosef Resnick, H.M.D. 
cell: 781.201.0377
Accupuncture
"Patrick Giguere, MS, Lic Ac" 
Patrick is a licensed, NCCAOM-certifed acupunturist. He attended the Colorado School of Traditional Chinese Medicine (CSTCM) in Denver, Colorado with a Master of Science in Acupuncture, focusing on pain management and sports medicine. The course of study is a 2,265 hour program, 525 hours of which were spent treating patients in a clinical setting. He learned the importance of considering the whole person -- body, mind, and emotions -- in the quest for optimal health and wellness.  Patrick's passion is in using acupuncture to treat all aspects of a patients' pain conditions so that they can enjoy a renewed quality of life. Patrick has worked in multi-disciplinary clinics where practitioners of different modalities could work as a team to resolve pain conditions. 

Hundreds of clinical studies on the benefits of acupuncture show that it improves the body's functions and and promotes the natural self-healing process. Acupuncture has been shown to help with back pain, neck pain, knee pain, shoulder pain, sprains, migraines, digestive problems, stress, anxiety, sleep disorders, PTSD, smoking cessation, and much more. 

In addition to acupuncture, Patrick advises and counsels patients about diet, nutrition, and fitness. He has helped numerous patients resolve long standing pain symptoms using simple low-impact calisthenic and relaxation exercises. He takes great care to tailor solutions to a patient's individual needs and abilities. Patrick has been a long-time athlete, fitness enthusiast, and internal martial arts practitioner. He also served in the United States Navy.


Patrick holds a Bachelor of Science in Political Science from the United States Naval Academy.
Biomat
This state of the art professional amethyst technology is unlike any other electric product. Instead of using coils to create heat, it uses a combination of fabrics and amethyst stones to generate far infrared rays which then transfer to the body as heat. Far infrared rays warm the inside of your body and the part of your body making contact witht he Biomat. Infrared rays can penetrate up to 6 inches into the body. Therefore theses rays not only benefit the muscles on the surface of the body, but all cells, blood vessels, lymph glands and nerves in the deepest part of the body. Treatements available in 30, 45 and 60 minute sessions.
 http://www.bio-mats.com/alternativesforhealth
IET (Integrated Energy Therapy)
We have all experienced pain in our lives; emotional, physical, mental, and/or spiritual. Integrated Energy Therapy, (IET) teaches us that this pain can be stored in the body and creates interference with our life in the present. This is often described as a "weight" Parts of the body store different feelings, such as guilt, distrust, fear, powerlessness, and anger. IET helps you to let go of the old, negative energy and replace it with the positive energy of trust, innocence, love, forgiveness and safety. In a typical treatment session, the client remains fully clothed and lies on a massage table in an atmosphere of dim lighting and soft, soothing music.
The IET practitioner connects to the energy of angels in a process called "Heart-linking". IET energy is then systematically directed into specific areas of your body's cellular memory by means of a gentle therapeutic touch. Powerful IET techniques are used to gently get your "issues out of your tissues". IET supports you in safely and gently releasing limiting energy patterns of your past, empowering and balancing your life in the present. Private Sessions: 1 1/2 Hours - $70.00
Joyce LaFortune,  Certified Master/Instructor  508-764-8693
Flower Essence Consultations
Flower Essences are vibrational therapy that treats the person, not just the ailment, and gets to the core of the problem. To put it simply, when a person is "out of balance" either emotionally or physically, essences can adjust that vibration bringing back the healthy life force. Consultation fee: $30/half hour; $60/hour.
Joyce LaFortune, Flower essence Practitioner 508-764-8693
Massage Therapy
Massage plays a vital role in reducing stress and strengthening greater health and peace of mind. Massage is more than a luxury; it is an essential means of maintaining a healthy body and healthy mind. Call the following therapists directly for an appointment.
Anita Crevier, LMT - 508-831-8893
Mandy Leo, LMT - 774-239-2633
Julie Devault, LMT 508-615-3802
Sadie Moore, LMT - 508-843-3994
Massage Treatments Available
Chair Massage
CranioSacral

 

Reflexology

Deep Tissue Massage

Hot/Cool Stone Massage

Massage for Children

 

Massage for the Elderly

Massage for Disabilities

MyoFacial Release

Pregnancy Massage

- Abdominal Massage

Swedish Massage

Therapeutic Massage
Marconic Energy Healing
This evolution of energy healing can be performed as an on-going treament or single session. Your vibrational frequency is raised so high in the moment as Marconic Energy -- encoded with light information - is run through selected points on the body's axiatonal system, that profound spontaneous healings may occur on a physical, mental emotional and spiritual level. The healings expercienced through Marconic Energy treatments are long-term and all successive treatments you recieve have cumulative effects as you go deeper.  Aron Nebbia 413-219-5417
Polarity
Our fast-paced society's effects of stress accumulate over time in our bodies, as everyday interactions register positively or negatively somewhere in our energy systems. The negative stress builds up layer by layer as incidents occur. Over time, this accumulation results in blocked energy pathways or "dirty" energy fields. To help clients address the challenge, Lynn developed "The Joyful Healings Technique", which uses the disciplines comprising Usui Reiki and Polarity Therapy in concert to form a holistic life coaching practice. This technique strips accumulated negative layers away while clearing and removing blockages and, cleaning and repairing the energy systems. This unique combination of entwining healing energy (Reiki and Polarity Therapies) with holistic coaching removes old energy patterns. Holistic life coaching fine-tunes thought processes transforming negative opinions into positive, healthy, life changing beliefs. Once combined, the marvelous benefits of energy therapy entwined with life coaching opens the way for an interconnection of body, mind and spirit for lay people as well as practicing healing practitioners. Both clients and other practitioners who receive this work rave how they experience life fully and move ahead in their own evolutionary process.
Lynn Toomey - Polarity Therapy, Reiki, Holistic Life Coaching
508-885-7356
Reiki
Reiki is a Japanese technique administered by a  "laying on hands" that promotes healing through stress reduction and relaxation. It is based on the idea that if one's life force energy — an unseen energy that flows through us — is low, then we are more likely to become sick or feel stressed. Reiki may improve the results of traditional medical treatment by reducing side effects and shorten healing time. Reiki treatment may reduce or eliminate pain, reduce stress, and help create a sense of well being and optimism.
Joyce LaFortune - 508-764-8693
Jennifer Vizard - 508-561-1309  
Teasel Treatments for Lyme
"We have found that the Teasel flower essences, when used with a simple, hands-on energy process, can reverse the debilitating symptoms of Lyme. Many people have found relief and a way back to a normal life through this treatment process. Now in its third year of research using 100 practitioners, this process has yielded consistent success, with many clients even testing Lyme-free after only a few treatments."  Most clients see an improvement in symptoms after a single treatment. They also experience shifts in their energy level, as well as relief in pain and stiffness. Regularly scheduled treatments are recommended until the client remains symptom free for an extended period of time. This varies from person to person, depending on the depth of infection and on their lifestyle. The average number of treatments required is usually 5 -10 sessions.
Joyce LaFortune, Flower Essence Practitioner 508-764-8693
Detoxification
When It Comes To Detoxification, You Are What You Don't Excrete!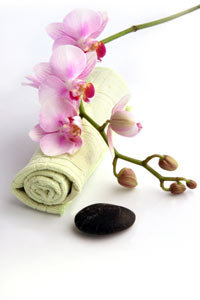 Certainly, the path to wellness is through proper nutrition, exercise, and stress management. However, detoxification is vital.  At the Alternatives For Health Wellness Center we offer high quality detoxification services.

Services are offered by appointment only. Please call 508-347-2111. 24-hour notice is required for all cancellations. A $15 cancellation fee may be charged.
Ionic Foot Treatment: Every day, our bodies come in contact with parasites, heavy metals, pollution and other aggravations. Heavy metals in particular can cause a host of dysfunctions in the body, from gallstones to fatigue to muscular disorders. Cleansing the body and eliminating these toxins is one of the best ways to improve your health.  During the foot treatment you sit comfortably with your feet in water. The ionic machine changes the vibration of the water to draw toxins you're your organs. This treatment may be repeated 3 times a week as necessary. Detoxification can give you numerous benefits.  $35.
Ear Coning: An ear candle, sometimes called an ear cone, is a long hollow tube tapered to a hand-finished tip that fits comfortably into the outer ear canal.  The large end of the candle is lit and the smoke created spirals down through the ear canal.  The warmth of the smoke gently dislodges foreign debris, softens old earwax and helps evaporate excess moisture.  Ear Candles are believed to help relieve earache pain, provide relief from pressure in the sinuses and allow the ear to naturally push out the old earwax. Includes Ear cones, Coning session, and Mullein Oil treatment. $40.